More of what you want...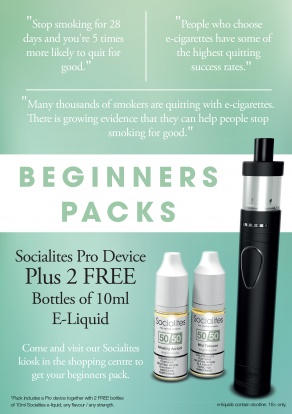 Stop Smoking with Socialites
This year, the NHS Stoptober campaign actively promotes the use of e-cigarettes as a less harmful option.

Socialites has always been at the forefront of offering expert advice when it comes to finding an alternative to the use of tobacco based products.

Visit their mall kiosk to find out more today!
http://www.socialiteszero.co.uk