More of what you want...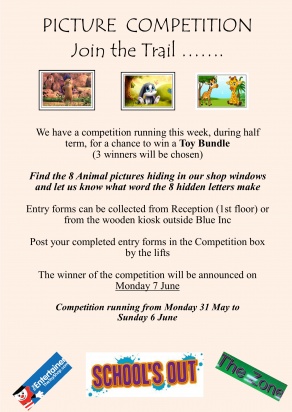 PICTURE TRAIL COMPETITION


31st May 2021

-

6th June 2021
Find the 8 animal posters in 8 of our shop windows.
Complete the entry form and fill in the word that the 8 letters on the posters make.
Post your entry form in the competition box by the lifts.
3 winners will receive a toy bundle.
Winners to be announced on Monday 7 June.