More of what you want...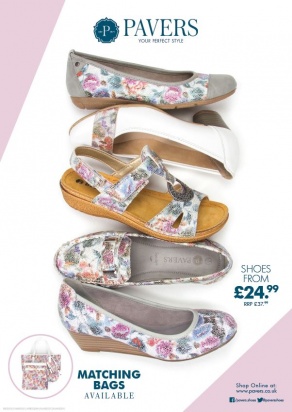 Pavers SS17 Collection
Summer is within our grasp and itís time to celebrate with colour and pattern, ditching the dark colours of winter and leaving them behind. Spring forward with our beautiful collection for SS17 at Pavers.
Feel pretty and feminine in our slip on mules and wedges, adorned with glitz and shimmer, perfect for those evenings out in some far away destination. Jewels and gems from far and wide glimmer and beads and sequins will transport you away in total style as you jet away to some summer sun.

With savings of at least 30% on all your favourite shoes you can afford to look fabulous all summer long. Find your perfect style this summer with Pavers Shoes.