More of what you want...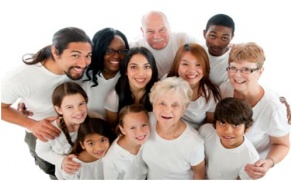 Inspirational Education Consultancy - Cherish Relationships Workshops
Inspirational Education Consultancy (IEC) believes the wellbeing of all families should be valued.

Our children are precious to us even when they are challenging our patience. We want the best for them but sometimes life gets difficult and our relationships are put under pressure.
IEC would like to invite you to a Cherish Relationships Workshop where they can share tried and tested communication tools that can help you overcome relationship challenges without being stressed and worn out. So, come along, listen, share a cuppa and sandwich.

IEC are offering two dates to attend and both workshops will be held at Bedwell Community Centre, Bedwell Crescent, Stevenage, SG1 1NA.
Choose one date and to secure your place text 0333 200 2647 (Freephone) state your full name and the date you wish to attend.

Saturday 30th September 2017 11.30 am – 1.00 pm
Friday 20th October 2017 6.00 – 7.30 pm

You can find out more at the IEC information stand, located by the scenic lifts in Westgate, from Tuesday 19 - Sunday 24 September.